Trip Dates: 06/02/2018 - 06/07/2018
Location: [Google Maps]
Lake Info: [Depth Map]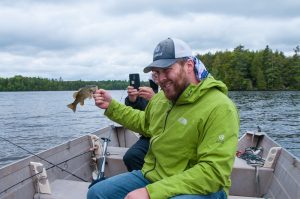 After a long drive through Maine we ended up at a lake which was pretty much in Canada. We stayed at Shoreline Camps which was a perfect location for fishing Big Lake.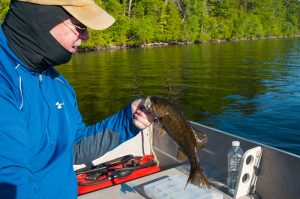 Big lake has "trout" and "salmon", though we didn't see any.  Maybe next time I'll take the fly rod out on Grand Lakes Stream where it's fly fishing only and
go for salmon. What Big Lake does have is a very healthy small mouth bass fishery. Things were slow in the morning but after noon, the fish become hungry. I've never seen black rubber worms catch so many fish.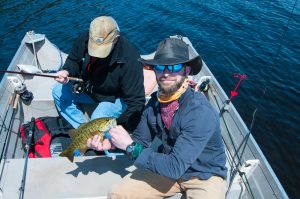 It was almost every cast. The fish were up on the rocky shores. Soft bottom weed beds produced an occasion large mouth and pickerel. My signature move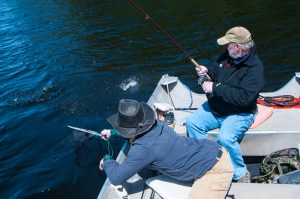 was to cast into the trees, totally on purpose of course, flick out the worm, and then get a fish. This worked enough times that I couldn't help but laugh and say "Into the tree, out of the tree, into fish".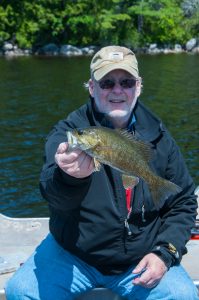 This is a place I want to go back and when I do I'll definitely bring my kayak. Hopefully those in boats will be willing to tow me to the far sides of the lake.